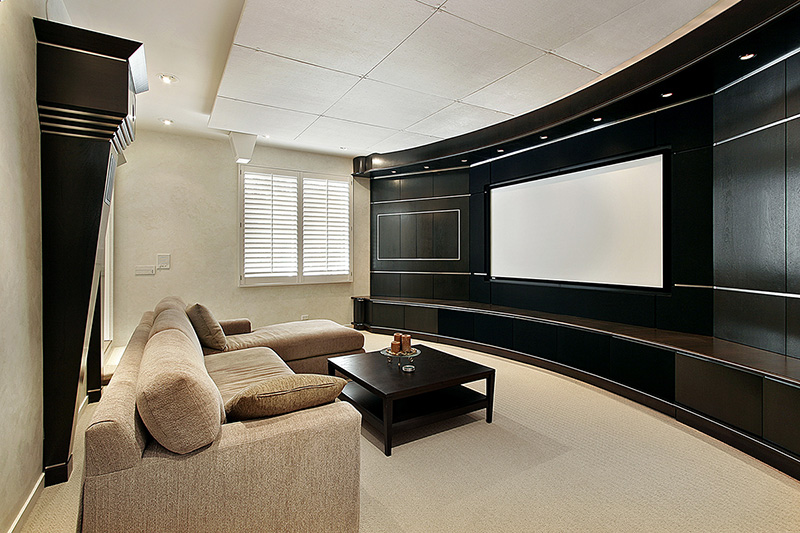 Home Automation – Top 5 Benefits
When it comes to our homes, there is a veritable smorgasbord of technology that can turn an average home into a "smart" home, allowing the homeowner to manage their house even when they are not inside it. Using a remote, or an app through a smartphone or iPad, a number of home automation systems can be controlled and monitored remotely. The benefits of this are truly immeasurable, here's our top 5.
1. Comfort.
Having the ability to control the temperature of your home through a home automation system means never having to hot foot it to the shower to get warm on a chilly morning, or ever coming home to a stiflingly stuffy home in the height of summer. Simply set your preferences, check the weather report and adjust from your remote to always come home to a house that is the perfect climate—without having to leave the air conditioner or heater on all day and night wasting energy and money.
2. Convenience.
Want to finish watching that movie you started in the lounge room in bed? Concerned that you left the stove running or your daughter left her hair straightener on? Or maybe you're going away and want to feel secure about leaving your home unmonitored. With home automation, none of these things are a worry. You can link up your audio visual systems to play a movie through any screen in the house, or turn off the appliances if you're concerned you left something dangerous running. You can even monitor the security cameras while you're on holiday or adjust the lighting to make it appear like someone is home. Which means, so long as you have your passport, phone and wallet, you can relax. Whatever yours needs, home automation allows you to customise to suit your family's unique needs.
In this digitally advancing era, we have an array of gadgets, apps and appliances at our fingertips that make our lives more convenient and user-friendly.
3. Security.
Increase your home security with doors that can be locked or unlocked remotely—no more hiding a key under the doormat or fretting over whether the kids locked the door on their way out. With automated lighting, you can turn lights on inside or outside your house ahead of your arrival to feel more comfortable about entering a dark, empty house. Some home automation security systems allow notifications that alert you every time someone enters your home.
4. Energy Efficiency.
Home automation systems give you the ability to switch off any system or appliance that isn't being used, or even switch it all off when you go away. The accumulation of energy expenses from appliances sitting idle or being left on accidentally can add up to more than you might think. Additionally, some home automation products produce personalised monthly reports that assist homeowners to track the performance of equipment and systems and provide suggestions as to how to improve efficiency and reduce excessive energy usage.
5. Savings.
Both money and time. Sure, there's the initial outlay of the home automation systems, but after a while it will have paid for itself and you will continue to save on your electricity bill each month. How many times have you realised that you've left something on, or forgotten to lock a door and have to turn around? No more money wasted on lights or air cons left on for long periods of time, or time consuming trips home to check you locked the front door.